Learn watercolour with minimal supplies and maximum results
ONLINE WATERCOLOUR CLASSES. LEARN TO PAINT FROM HOME IN YOUR PJS!
NEW SCHOOL ON THE WAY!
The existing monthly classes have been archived while the new school is built, but you can always take Colour Theory 101 (or any classes you had previously enrolled in, via your account).
Stay tuned for the launch in July!
- Emma
Oh hey, internet friend! I'm Emma, and I'm obsessed with achieving maximum art results with minimal supplies.
Learning to paint with watercolour is complex enough without having figure out how to use 27 types of brushes, make a cohesive colour scheme from 98 tubes of paint and figure out which infinity type of paper to do that all on. So I'm here to help you out by breakin' it all down and keeping it simple!
We're gonna have a good time - I look forward to painting with you soon :)
Not sure whether these watercolour classes are any good? Not sure what kinda teacher I am? Here are some of my fave comments from past and current students!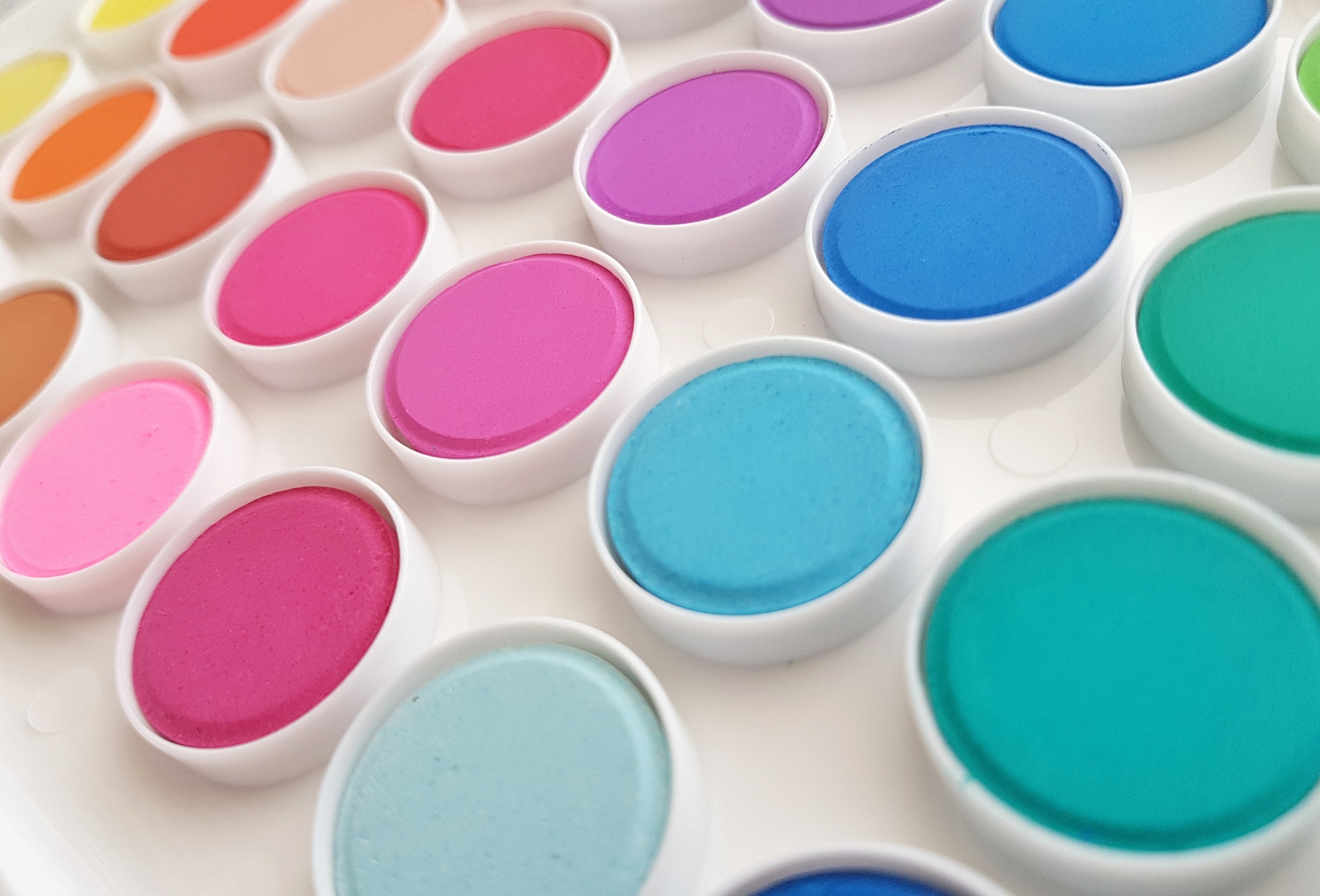 "Thank you as always for your inspiration, sense of humor and talent. You are the Bob Ross of Australia."
- Victoria, Palettiquette student
"I've loved this course and it's taught me sooo much - not least just to use watercolor and have a play!"
- Sara, Palettiquette student
"You're such a rockstar Emma! So glad I signed up for this! Definite highlight of each month."
- Kelsey, Palettiquette student
"Just finishing day 1 video and I have to say, I've taken several online watercolor and lettering courses on my artistic journey and you are by far the best teacher! You're easy to understand, your videos are a perfect length and you have a great way of explaining what to do without getting bogged down in technical terms. I'm so excited for the rest of the course!"
- Emily, Palettiquette student
"I've been loving the Palettiquette classes!! I've been learning so much and it's so awesome to have such a great teacher! ;)"
- Nelly, Palettiquette student
"Palettiquette was such a good class! I've been applying the practices over and over and exploring ALLLLLLLL the colors - 10/10 highly recommend."
- @practice.makes.pretty, Palettiquette student