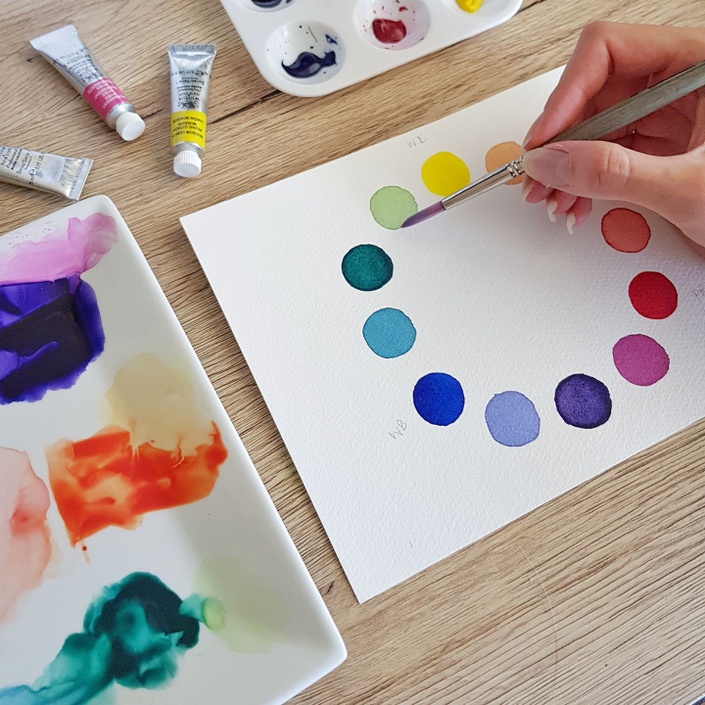 Colour Theory 101
Learn how to turn 3 colours into over 144!
COLOUR THEORY 101 RAN AS A GROUP ACTIVITY IN JANUARY + JULY 2018 - BUT YOU CAN NOW TAKE IT ANYTIME, ANYWHERE :) ALL THE CONTENT IS READY AND WAITING FOR YOU! ENROL NOW.
Yellow there! You might have seen over at @BlackChalkCo that I mentioned my favourite colour is coincidentally *the best* colour in the world. Yup, big call. It left some of you purplexed.
Soooo… did you know that turquoise actually *is* the best colour in the world? Mm-hmm! It's been cyantifically proven, it's not just a pigment of my imagentanation. I red it on the internet and it blue my mind! I had the biggest green on my face when I found out.
I know, I know. These puns aren't very orangeinal, but this challenge IS!
I want hue to join me as we go deeeeeeeeep into (and over) the ROYGBIV rainbow to explore the ins and outs of colour.
Colour is something that is SO important to all of us, no matter what type of art we're creating. From brush lettering, to calligraphy, to watercolour, to chalk, pastel, oil or acrylic – we all need to have a solid understanding of colour theory to get the best out of our work. It can truly make or break a piece. You can have all the technical skills in the world, but poor colour choices will not do those skills justice.
So come and join the movement with this fun free challenge!
If you're a complete beginner with no idea about colour theory, GREAT. If you've dabbled, PERFECT. If you're an expert, EVEN BETTER – come and join the palette party and help others out. This is all about stretching our minds, challenging what we know about colour and our preferred mediums, and most importantly having FUN.
Mixing and matching is just the beginning, I'm ready to study the chroma out of colour and I hope you are too!
So enrol now to take this free course, head over to The Watercolour Academy Facebook page, and let's go black to the basics of colour, really pink about the effect it has on our art, and have a greyt time together. You in?
Topic:

Weekly lessons:
Week 1: The Colour Wheel & Colour Charts
Week 2: Colour Properties, More Colour Possibilities & Colour Schemes
Week 3: Colour Mixing & Matching Challenge
Week 4: Colour Wheel Circles & Two-Colour Comparison Charts
Techniques taught:
Colour mixing
Colour charting
Colour schemes
Colour matching
Colour properties
Basic shapes
Blending
Supplies (required)
Watercolour paper (Arches 185gsm or 300gsm coldpress watercolour paper is recommended, but a lesser weight and different brand is OK too - we're experimenting with colour, not making masterpieces!)
Brushes (Princeton Snap, Select or Heritage are recommended in ROUND. Size isn't overly important for this class, something mid-range like 6 or 8. A flat brush would also be helpful for your colour chart - but you can always tape the edges and use a round)
Watercolour paints in the 3 primary colours of yellow, red and blue (Recommended brands: The Watercolour Factory in colours Primary Yellow, Primary Red and Primary blue, or Winsor and Newton in Winsor Lemon, Permanent Rose and Winsor Blue (Red Shade))
Water jars (two recommended, one for warm colours and one for cool)
Paper towel
Palette / mixing surface (old dinner plates are great)
Supplies (suggested / optional)
Small flat brush for completing colour charts (or use washi tape to grid it up)
Ruler
Pencil and Eraser
Painters tape and a board (to tape down loose paper to prevent buckling)
Thin washi tape can also be used in place of ruling up the grid for the colour charts, so you can just peel it off at the end once it's dry! #satisfying
Check out what past students have said about Colour Theory 101!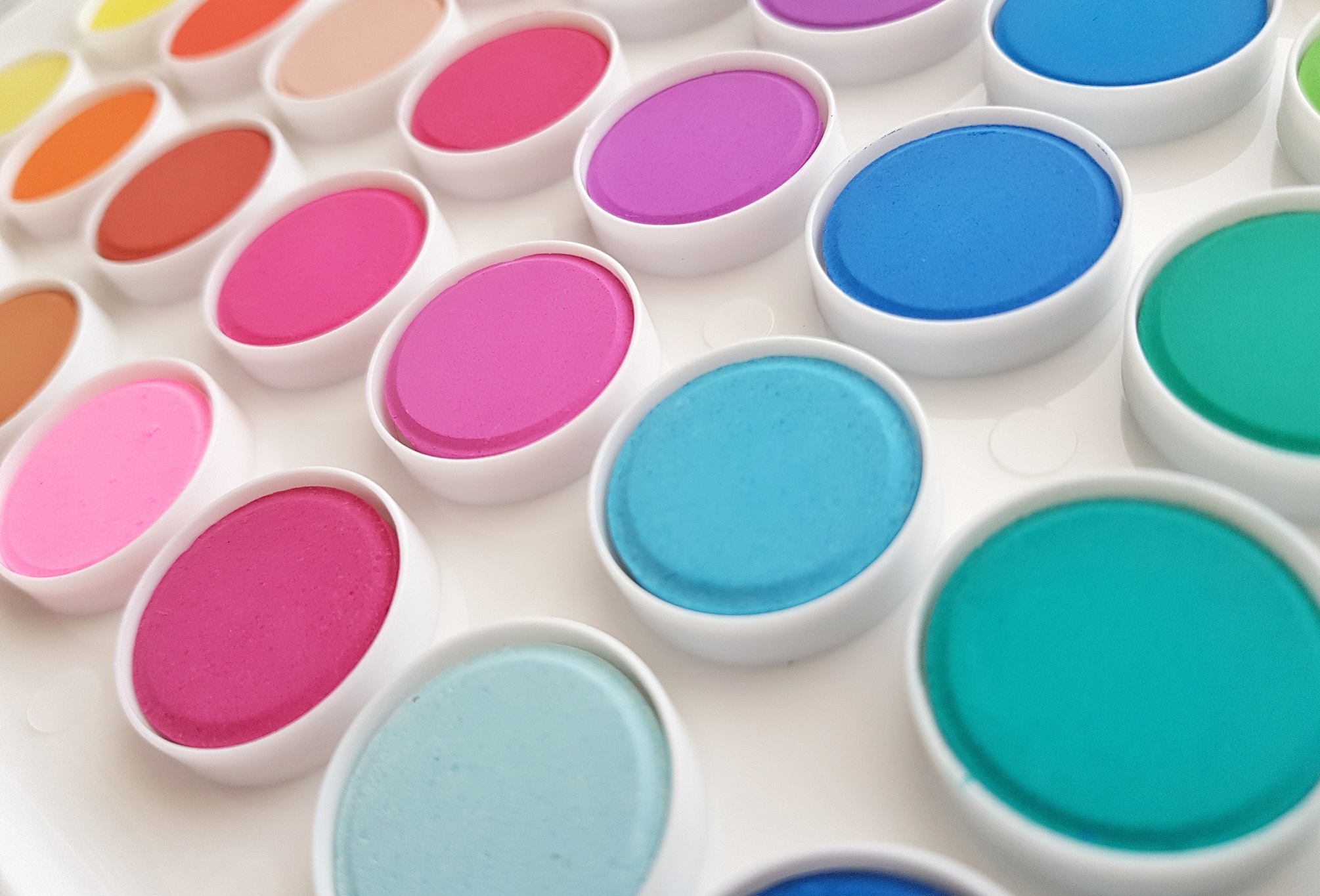 "Emma is a genius, her step by step clear instructions and accompanying videos on #Palettiquette has helped me better understand colour theory and the use of watercolours! I never had the confidence to blend three primary colours to create endless more colours, but the challenge and support of this community has gently pushed those boundaries and I am forever grateful!
I can't wait to see what she has in store for us next!"
- Shirley, @cattscharacters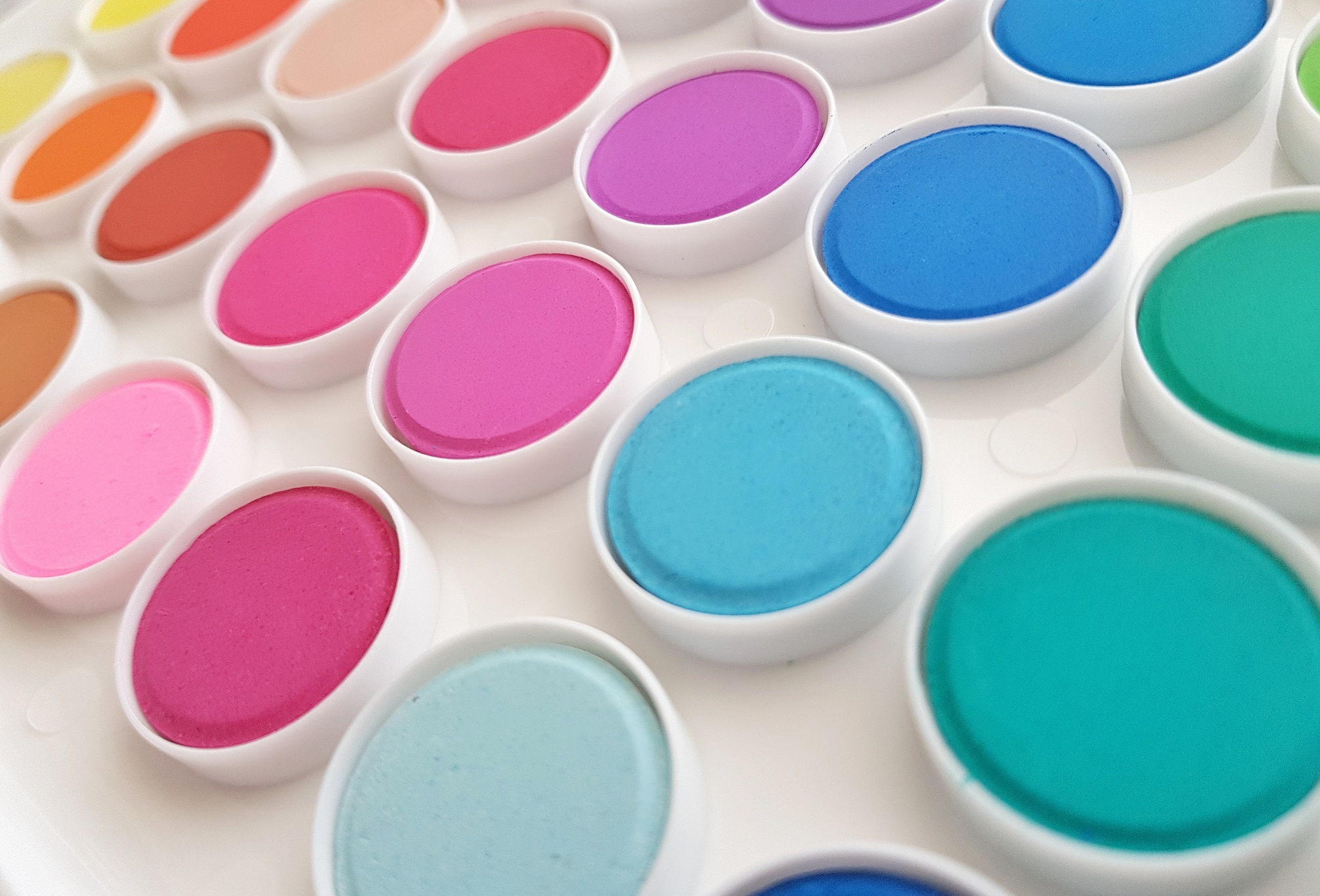 "...I've already learned so much about how colors interact. It's the kind of thing you think you know based on your elementary school understanding of the color wheel, but once you dive into it you realize there's so much more to learn! I love seeing the variety of styles and approaches that people take and the community has been really supportive and inspiring! It's so valuable to look at color with this new lens. It will definitely add another level of intentionality to my future work."
- Kathayoon, @kat.ligraphy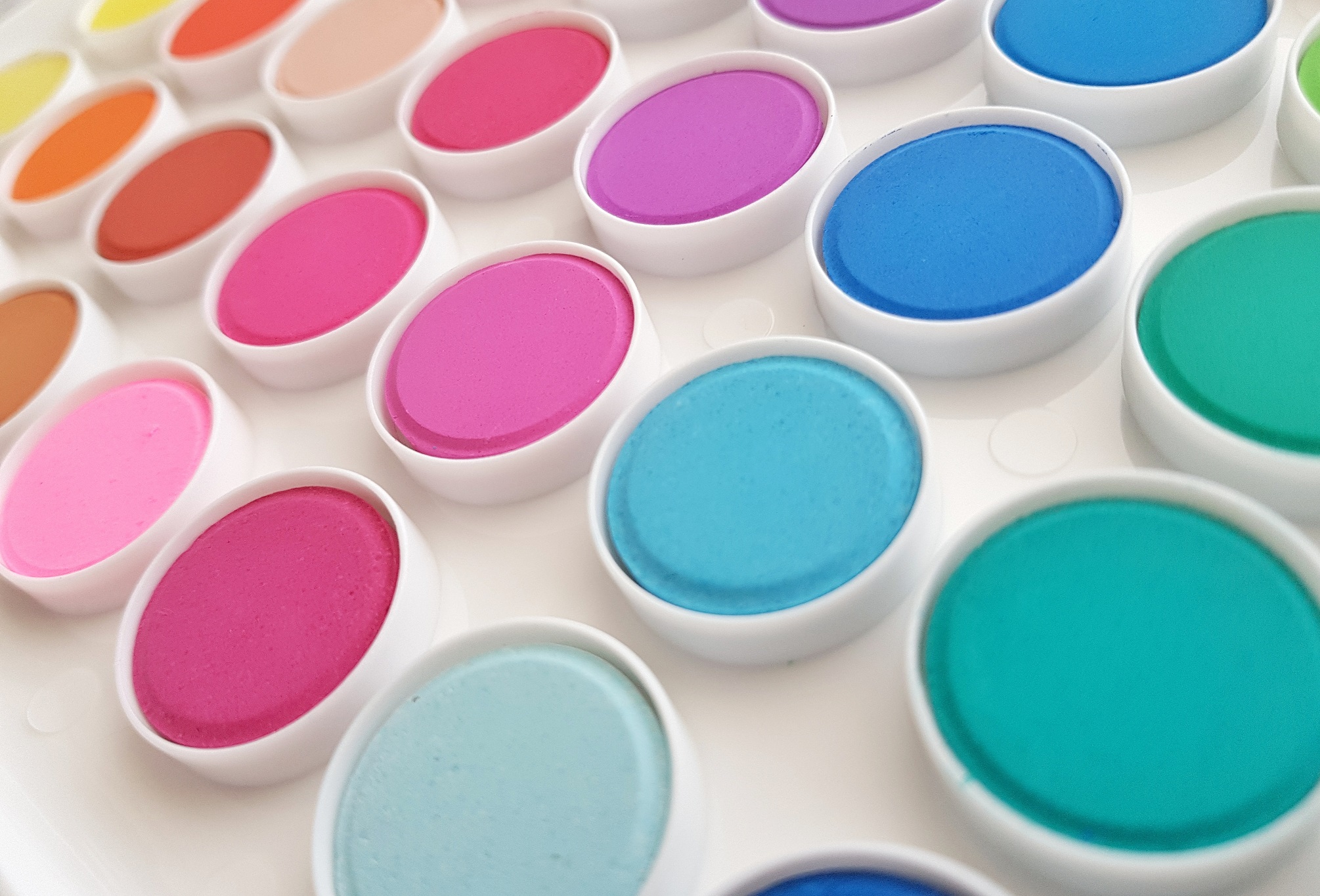 "It is so hard for me to find the time to paint, but the exercises are excellent and seeing the results of others is very inspiring. Sharing my own work has brought many encouraging comments on Facebook and Instagram. I do my best to pay that forward. I wish it wasn't over so soon.
"
- Judy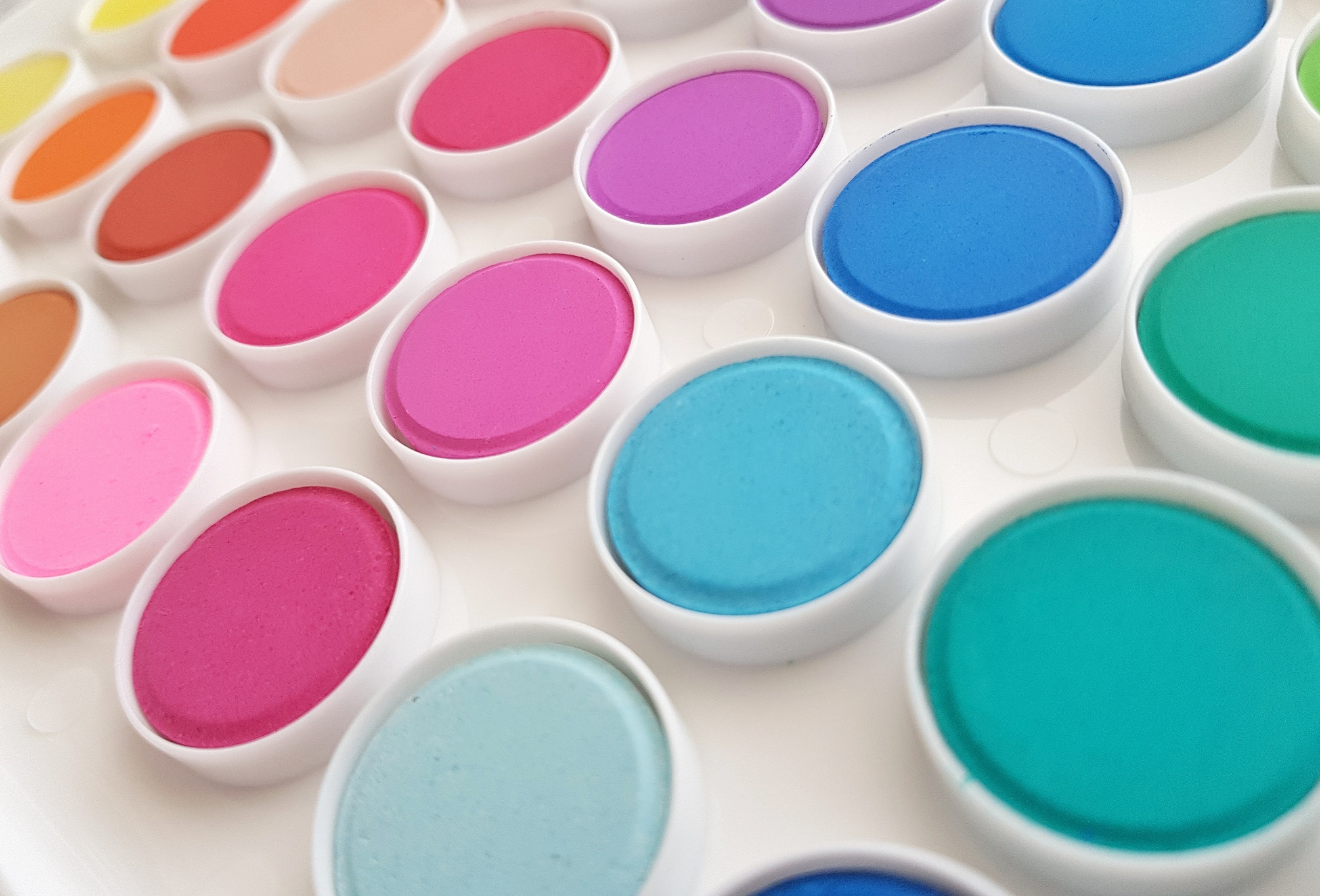 "Palettiquette has majorly increased my confidence in colour mixing! Emma's bite-sized theory lessons are fun, and the challenges pushed the boundaries of what I thought could be created with watercolour paints. I have enjoyed this course so much!"
- Tara, @paintlittleboxes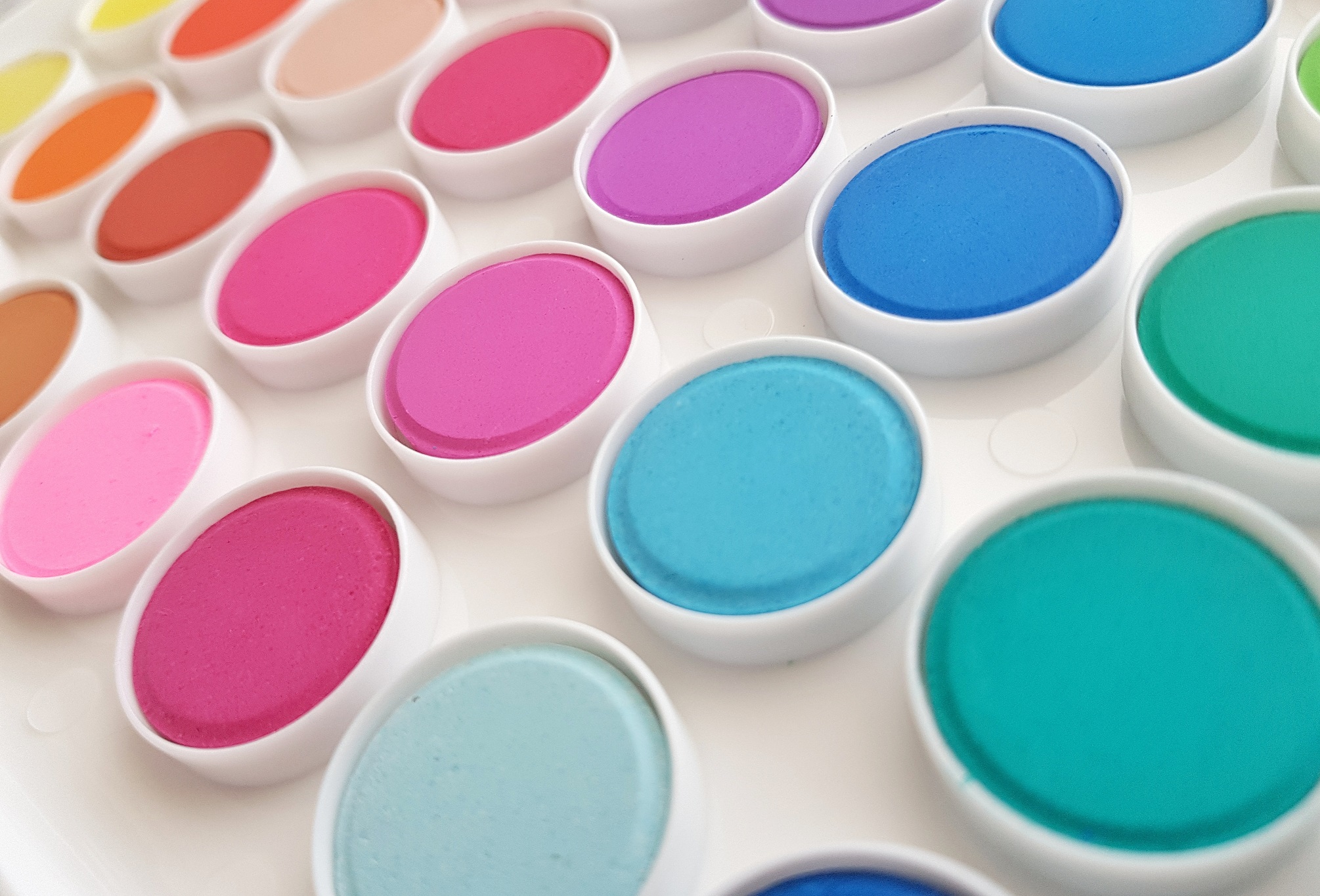 "This colour challenge has been so much fun! The learning interface has been easy to use and great for referring back to the challenges at any time. Having the Facebook group has helped keep me inspired and I've loved seeing the colour combinations too. Love that this is self-paced and that I will have a handy set of pages that I can refer back to at any time. I've learnt heaps in such a short time. Love it Emma, thank you immensely!"
- Melinda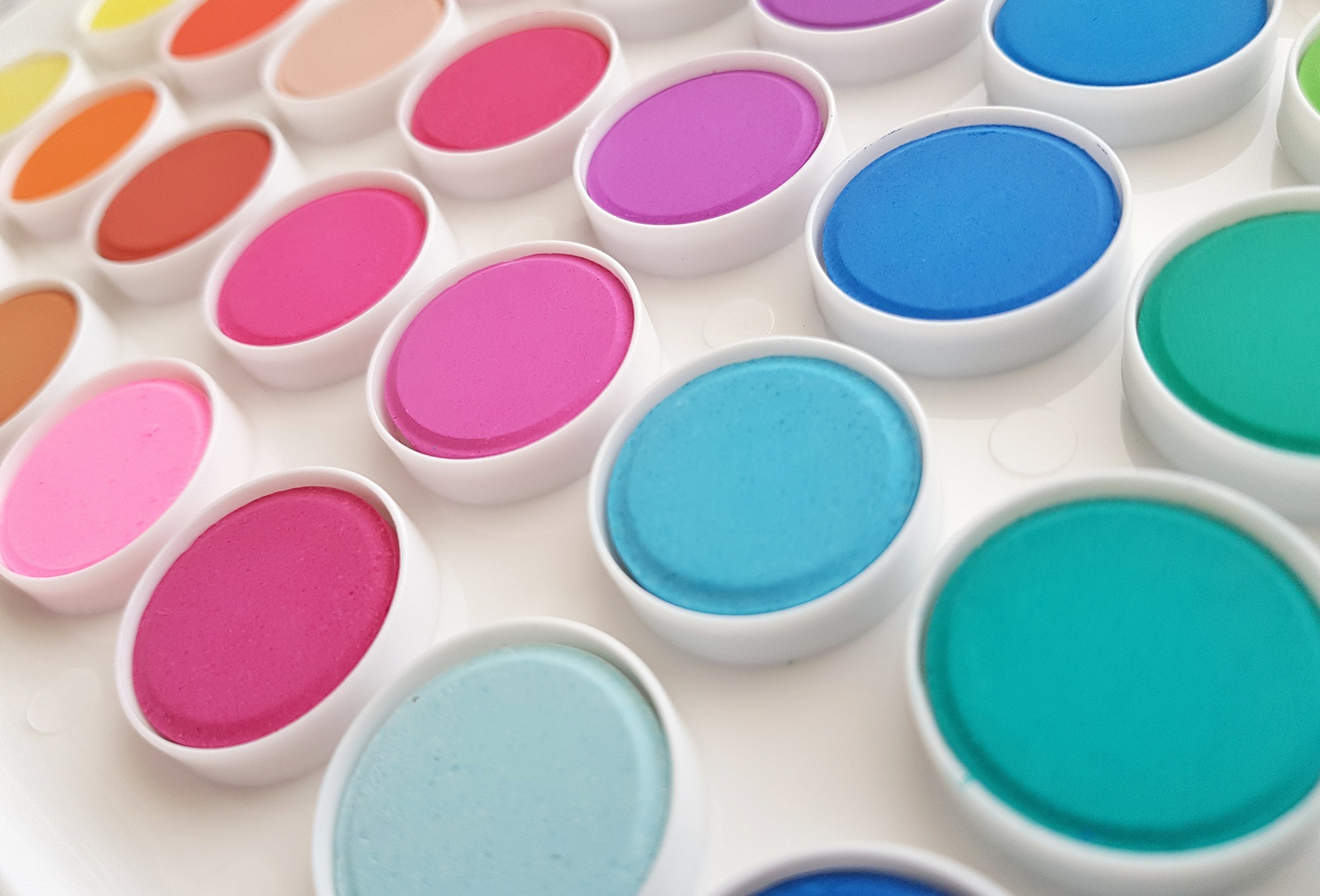 "I've always found watercolour a very difficult medium to master, and i often struggle with knowing what colours work with each other and what don't. Emma's Palettiquette course was a godsend really, though I've just completed week one's challenge, I now have a full colour chart made up of just 3 primary colours! So if ever I struggle with finding a colour scheme to work with I just have to refer to this colour chart. Emma has been very generous in sharing her tips and her videos are so easy to follow. I've enjoyed myself so much and cannot wait to finish the entire course soon. Highly recommended!!
"
- Serene, @prettyvignettes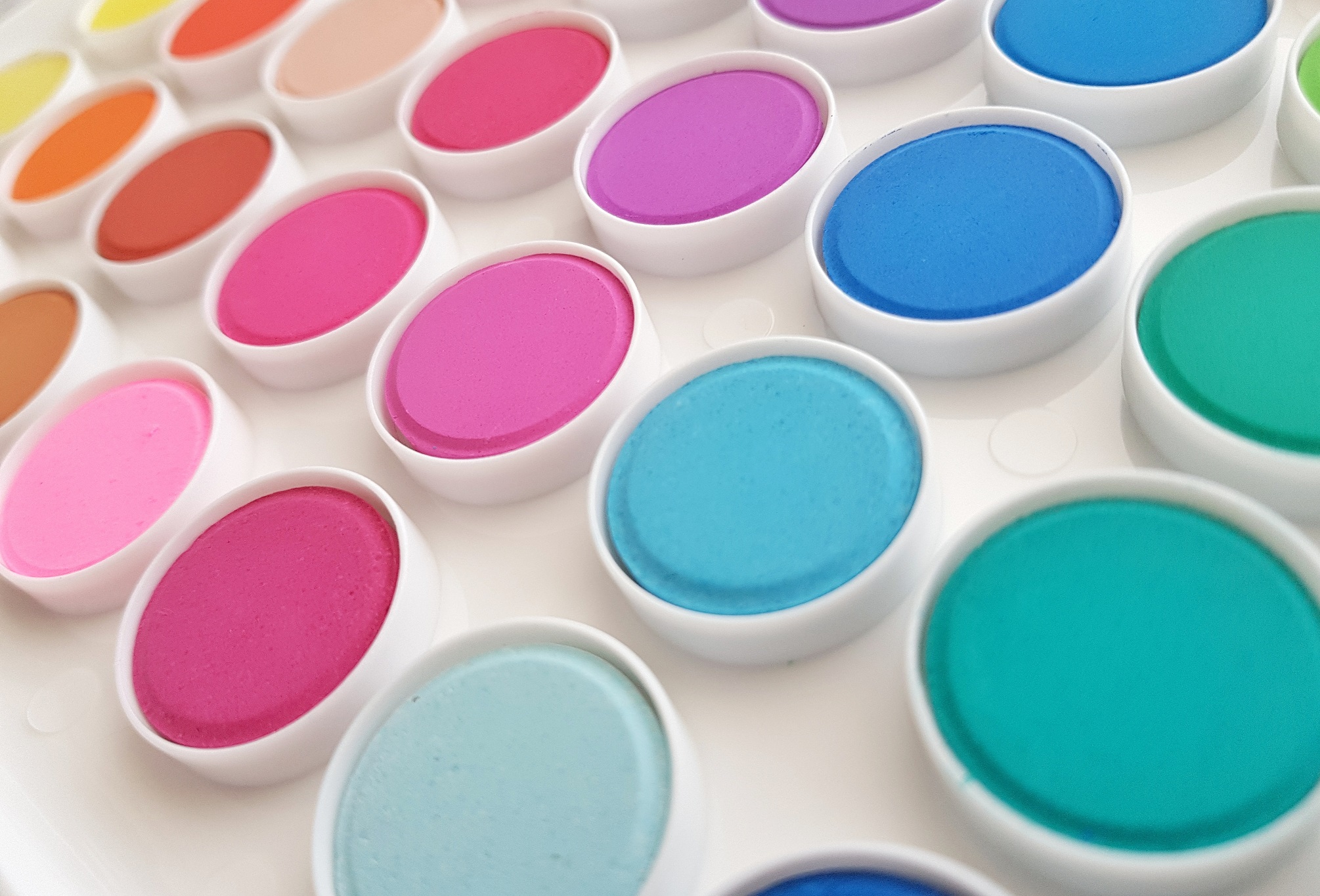 "I'm a watercolour virgin.... Well, that's a little white lie - I last picked up a paintbrush in primary school. I've seen color charts over the years & always wondered what on earth people used them for. Within 1 week of this challenge not only had I picked up a paintbrush for the first time in a very long time, but I knew exactly how to paint a color chart & actually understood how to use it. It still amazes me how many colours you can achieve from 3 primary colours. This challenge breaks down watercolours for newbies like myself & makes it very easy to understand not only watercolours, but color schemes in general. If you're into any type of design/craft I highly recommend this challenge to improve your color knowledge!!"
- Jacqui
Your Instructor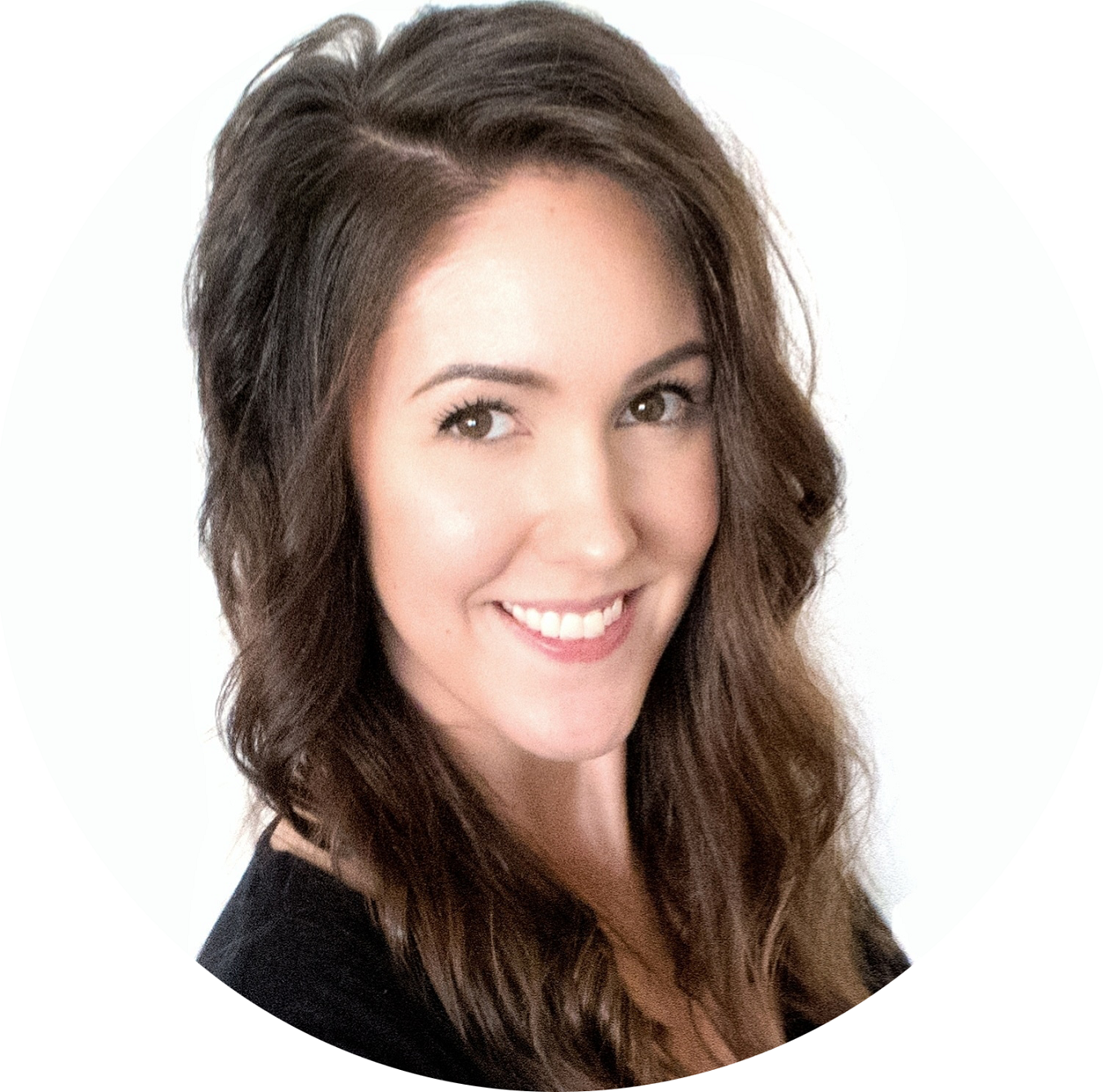 Oh, hey! I'm Emma - and my favourite thing in the world is to help legends like you find and unleash their inner artist. My second favourite thing is chocolate milk.
I've been doing and teaching brush lettering and watercolour since 2015 and I'm here to help show you that you don't need a degree in Fine Arts, you don't need 50,000 years of experience, and you don't need infinity art supplies to be good, AND great, at art. I love problem-solving the crap out of tricky techniques and then passing that info on to you in bite-sized classes - it's my jam. Let's face it, you're BUSY - so why spend all of your me-time figuring the hard stuff out, when you could spend it creating instead?
Our motto here is to keep it simple, and have FUN! Look forward to doing just that with you real soonsies.
- Emma